Has Social Media Changed The Face Of The Art Industry Forever?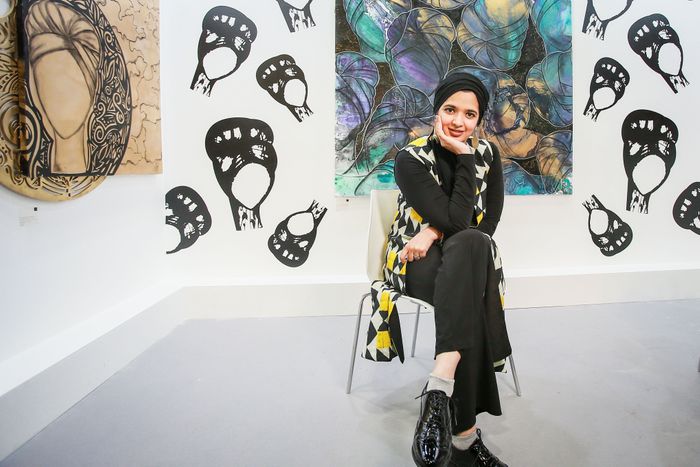 Social media has allowed for artists to have a greater impact on society and spread messages.
Social media is prevalent across all industries with user interest currently at an all time high. It has revolutionized the way people access art, with more and more people becoming actively engaged in one way or another due to how available it is.
Social media has allowed for artists to have a greater impact on society and spread messages about issues that are dear to them through their work and smart use of social media platforms. It allows us to be more in tune with issues around the world which can inspire messages delivered through an individual's art, since artists are constantly affected by their surroundings.
As artists, we constantly embrace change and strive to adapt to our surroundings and there are clear positives that social media affords us. The ability to view work by millions of other artists from around the world by just swiping on my phone is a wonderful feeling. Similarly, it provides me with the ability to showcase my work to a new and wider audience - also creating an easier way to identify potential collaborations between different artists and companies.
Something that was of great use during the pandemic was the ability to create our own virtual exhibitions. Other ways in which people realised social media can be utilized for the better includes working on collaborative projects, imparting knowledge of their techniques through videos and maybe holding virtual workshops. So many of my colleagues have been able to use social media to connect with fashion designers and create lines based on their artworks etc.
With most great things, there are also hindrances that artists must be aware of, like the effect on productivity due to excessive use of social media, which many people become a victim of when they are trying to promote themselves. The pressure of society that stems from how many likes they have can lead to artists feeling like they need to upload something new every day to keep their followers engaged in-turn doing the opposite and causing 'burnout' which effects the work they are able to produce. As we know, good work takes time, so as long as artists can manage that aspect of their lives and not let this fear overtake them it can be used as a seriously powerful tool.
Another important thing to note is that I feel at times due to the onslaught of social media and digitally available art, the audience may slowly be losing the joy of experiencing the art up close. There is a certain beauty in visiting a museum or art gallery and spending time taking it all in, a sort of an aesthetic almost spiritual like experience. It isn't about taking a selfie in front of an artwork but rather enjoying the work for what it is.
World Art Dubai offers the region the opportunity to experience art in person, with an array of displays that are both 'Instagrammable' and educational. With various live art performances, visitors are able to create live content for social media where they can both have learnt something, as well as support the burgeoning local art scene by direct artist promotion.