06 Jan 2019
Presenting Yourself at an Art Exhibition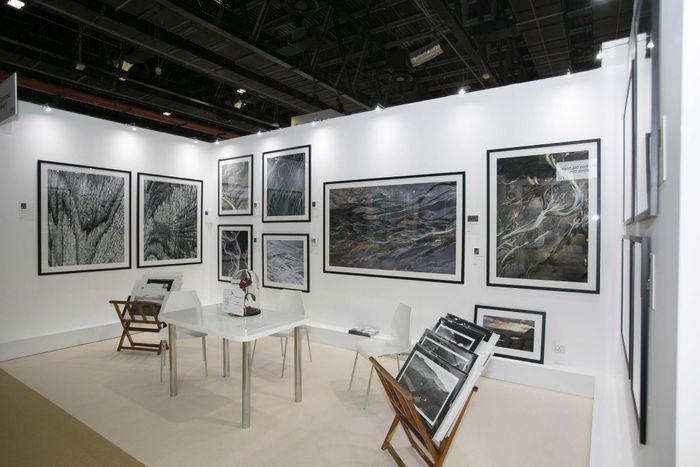 Even the most seasoned artists sometimes find it difficult to present themselves and discuss their art with potential galleries and visitors. World Art Dubai has put together a few tips and tricks to help you get the most out of your exhibition.
To achieve a lasting impression with the viewers exhibit one style on your wall. Many artists are not sure of which art school they would prefer to follow and experiment with varying styles. If this sounds like you, then we suggest sticking to one style when exhibiting your artwork
We understand that artists get overwhelmed and want to take the exhibition opportunity to show off as many of their art pieces as they can. By doing so, artists also tend to forget that this approach may end up looking messy and crowded. Instead, opt for displaying your strongest art works and chose quality over quantity
The key thing to keep in mind is not over crowd your display wall. Remember less is more, and allowing for adequate spaces between your artworks enhances the overall look of your work. Do not try to display all your styles in one go. Instead, select the style of work you are happiest with and display that to its full advantage.
Your artwork should not look cramped on display as this distracts the viewer's taste. Space between the artworks displayed should be at least 15cm on all sides. Each artwork should have a label that contains the following information:
Title of artwork
Size
Medium
Price (USD and AED)
Artists' Name (if part of a gallery)
Visualise your artwork on the exhibition wall. Step into the viewers' shoes and try to curate the wall with your best artworks and adequate breathing space between the art pieces. A good suggestion for artists is to visit galleries, fairs, exhibitions as much as they can – this will give you an idea on the best way of displaying your art.
An artist portfolio is a must-have document to show the viewers more of your work than on display. Business cards are not enough anymore. Your portfolio should include your biography, images of your artwork and your contact details. Seek the help of an art writer to write and proofread your profile and get a professional photographer to shoot high-resolution pictures of your artwork. It is always better to have a digital display screen so your portfolio can be e-mailed to a prospective buyer on the spot. That way you do not miss a lead and save the environment!
It is also advisable to have a brochure printed with some good quality photographs of your art. If this is proving to be too expensive, you may simply print an A4 sized sheet with a collection of your works and details that you can give out to visitors the fair. This gives the viewer something to take home with them and they may decide to contact you for some work later. Artist should keep a guest book for viewers to write down their details. This way you can develop your own database of potential customers to later reach out to and update with your latest work.
Curate your own personal e-gallery. Before the event, spend some time focusing on building the momentum to the event on all of your social media sites. These sites are a powerful tool when used properly and allows you to remain in touch with your clients even after the show. Update your followers on your upcoming exhibitions and put up pictures of your art detailing the artworks.