The local art scene can only thrive with wider support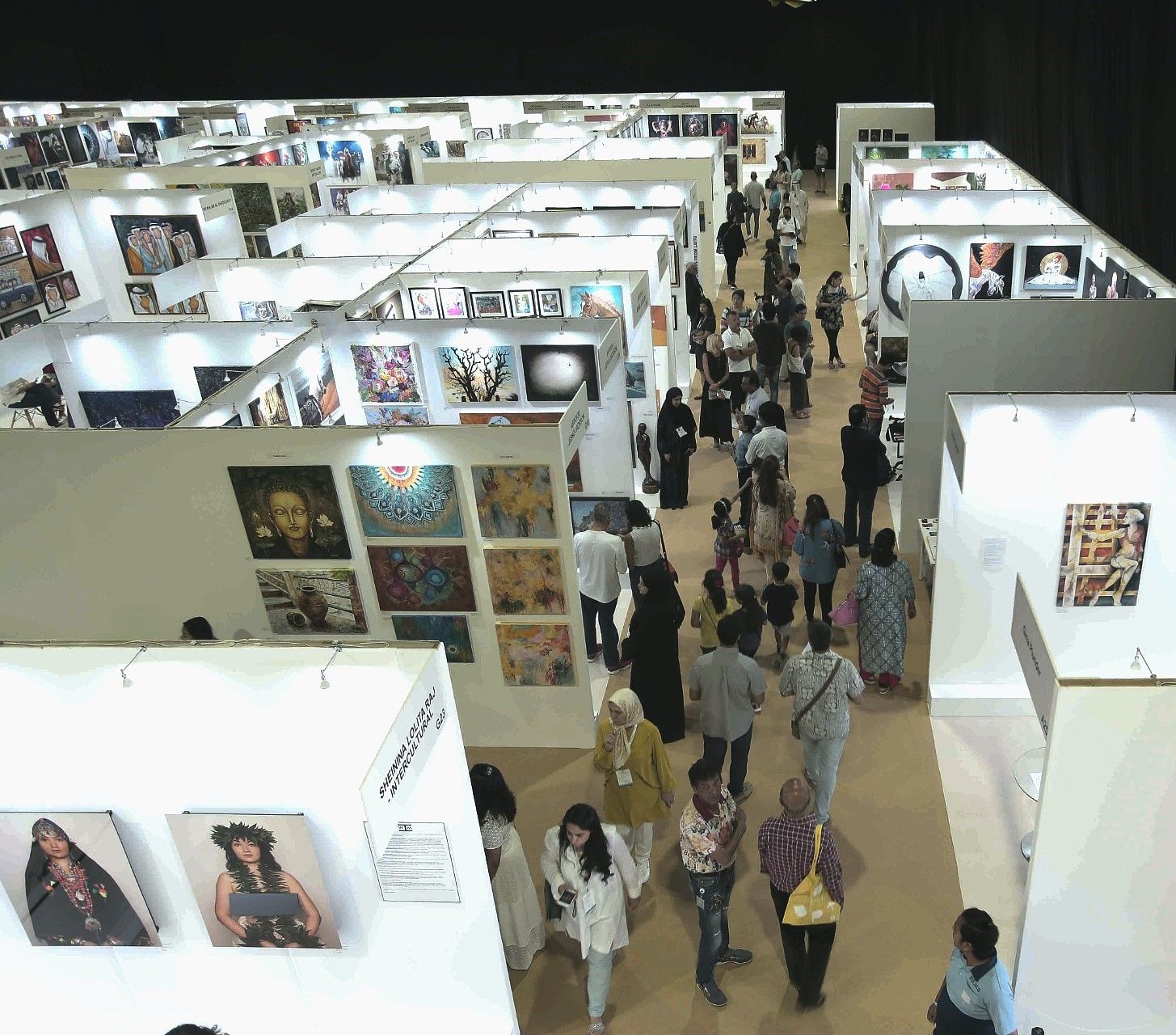 Dubai's art scene is young, but it has the right energy to blossom. It is growing every day and, in comparison to the rest of the world, it is a glamorous community.
Dubai's burgeoning art scene has grown steadily over the past few years, driven by an emerging art scene and interest from professionals and novices alike to curate personalised spaces in their homes and businesses.
The increased awareness and appreciation of art across the emirate has encouraged a greater number of art events, including the upcoming World Art Dubai -8-10 October, Dubai World Trade Centre- and new pop-ups activating every year. This has also created demand, with a myriad of galleries and solo artists establishing physical sales venues across the city, with all styles and budgets covered.
While the pandemic has created an opportunity for further creativity, the negative impact on local businesses illustrates the importance of supporting and buying from local artists and galleries. When you support a local artist, you support your community. Local artists live amongst us and raise awareness about local issues. They inject flavour into the community with their passions, and in turn the community prospers.
Supporting a local artist is not limited to buying artworks. It also means appreciation, spreading awareness, promoting their work on social media – ways to support are endless. Growth in the local art scene helps cities develop their own artistic vibe and unique place in the international art scene. When local artists become globally well known, which can only happen with the support of the community, then the city becomes known for its substance.
To grow Dubai's art scene even further, I believe we must prioritise general consumer art education, which works hand-in-hand with increasing the avenues where artists can meet, exhibit and promote themselves.
For me, street art in Dubai has huge potential. There has been a conscious effort from various developers and retail spaces to integrate work from emerging street artists into their destinations, be it at City Walk in JBR, Souk Madinat Jumeirah, Satwa, or even residential communities. Urban art connects to the younger viewer and murals are popping up around the city in signature locations; graffiti is on the crest of a popularity wave.
Street art is one of the key highlights at World Art Dubai, particularly with the launch of Urban Art DXB, an expanded feature dedicated to some of Dubai's most popular artists and international talent from around the globe. Some of the incredible local artists exhibiting include Dina Saadi, who will also be conducting live graffiti at the show.
Dubai's art scene is young, but it has the right energy to blossom. It is growing every day and, in comparison to the rest of the world, it is a glamorous community. But it is still in its initial stages and the mentioned rise in urban art is shifting that view.
If I could give one bit of advice to residents who want to see the art scene in the emirate continue to develop and expand, it would be to head to World Art Dubai's local artists gallery section to curate their homes with stunning pieces by local artists.
World Art Dubai 2020 takes place at DWTC, from October 8-10, 2020. Visitors will need to register online and are encouraged to purchase tickets via www.worldartdubai.com.
To ensure safety of visitors, and in line with all government guidelines, a number of measures will be implemented during the show to maintain social distancing, this includes regular disinfection and clearly marked and defined entry and exit areas. World Art Dubai has partnered with www.fynd.art to provide visitors with a contactless experience via their smartphone. By scanning an art piece with their mobile phone, visitors can explore information about artwork exhibited, artists and galleries.