18 Feb 2020
World Art Dubai Expands its Palette for 2020 Edition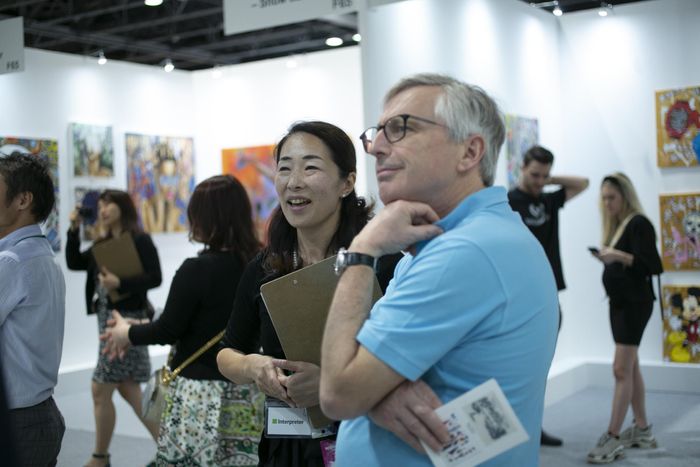 Urban inspired World Art Dubai returns for sixth edition with curation of local and international art across painting, street art, fashion art, sculptures, photography and virtual reality.
World Art Dubai, the region's largest accessible and affordable retail art fair, is set to return from 8-11 April with an even bigger pool of activations targeting all including established artists, emerging artists, collectors and those just starting their collection.
The sixth season of Dubai's unique art and lifestyle event is poised to enhance its reputation for attracting established and budding art lovers and collectors of all ages with an expansive collection of 3,000-plus artworks curated from a local, regional and global collection of renowned galleries and solo artists from over 30 countries.
Aside from the hugely diverse range of artworks priced from only US$ 100 upwards, World Art Dubai 2020 will breathe further life into UAE's burgeoning creative scene by combining classic and modern art works with a cast of sculptors, art performers, short film producers and graffiti artists assembled entertaining crowds on the fair floor.
This year's World Art Dubai will see VR Art make its debut at the show, expertly created by the incredible artist, speed painter and VR performer, Cathy Deniset. Pieces will be customised to fit shoppers preferences on the spot.
Mawaheb, the Dubai-based art studio for adults of determination is joining forces with World Art Dubai this year to present artworks, sales of which will go directly to amplifying the foundation which offers a space where student artists can learn artistic skills and develop their self confidence in a relaxed safe environment.
World Art Dubai will also welcome for the first time Artism, a project initiated by Senses Center to positively impact the lives of individuals with Autism and those whose lives they touch. Twenty children with autism will team up with thirty artists to create art pieces which will be on sale at the 2020 exhibition in order to raise money for their cause.
The four-day event will also house a series of photography and videography workshops hosted by Nikon as well as a photography exhibition by top Nikon photographers. In addition, family-friendly live art demonstrations, wearable art collections and interactive activations will take center stage.
Demonstrating the close links between fashion and art, show curator Petra Kaltenbach is joining forces with Tanya Ashraf, founder of ROXX Fashion to put on a fashion show taking on the theme of transformation.
A key date on the region's increasingly diverse art scene calendar, World Art Dubai 2020 will amplify its status as a home-grown art industry talent incubator with dozens of UAE-based artists returning to the fair. One of those is Amrita Sethi, who wowed World Art Dubai visitors in 2019 with her 'voice note art'.
International artists make up a considerable contingent of World Art Dubai 2020 talent, with Canadian Paul Ygartua - an easel painter and draftsman who has painted some of Canada's largest murals – participating for the first time, and World Art Dubai favourite Julia Smolenkova, a Moscow-born contemporary artist who also works as an assistant professor at the Moscow State Art Academy, returning to the fair for a third time.