01 Apr 2019
World Art Dubai Reveals UAE Emerging Artist Winners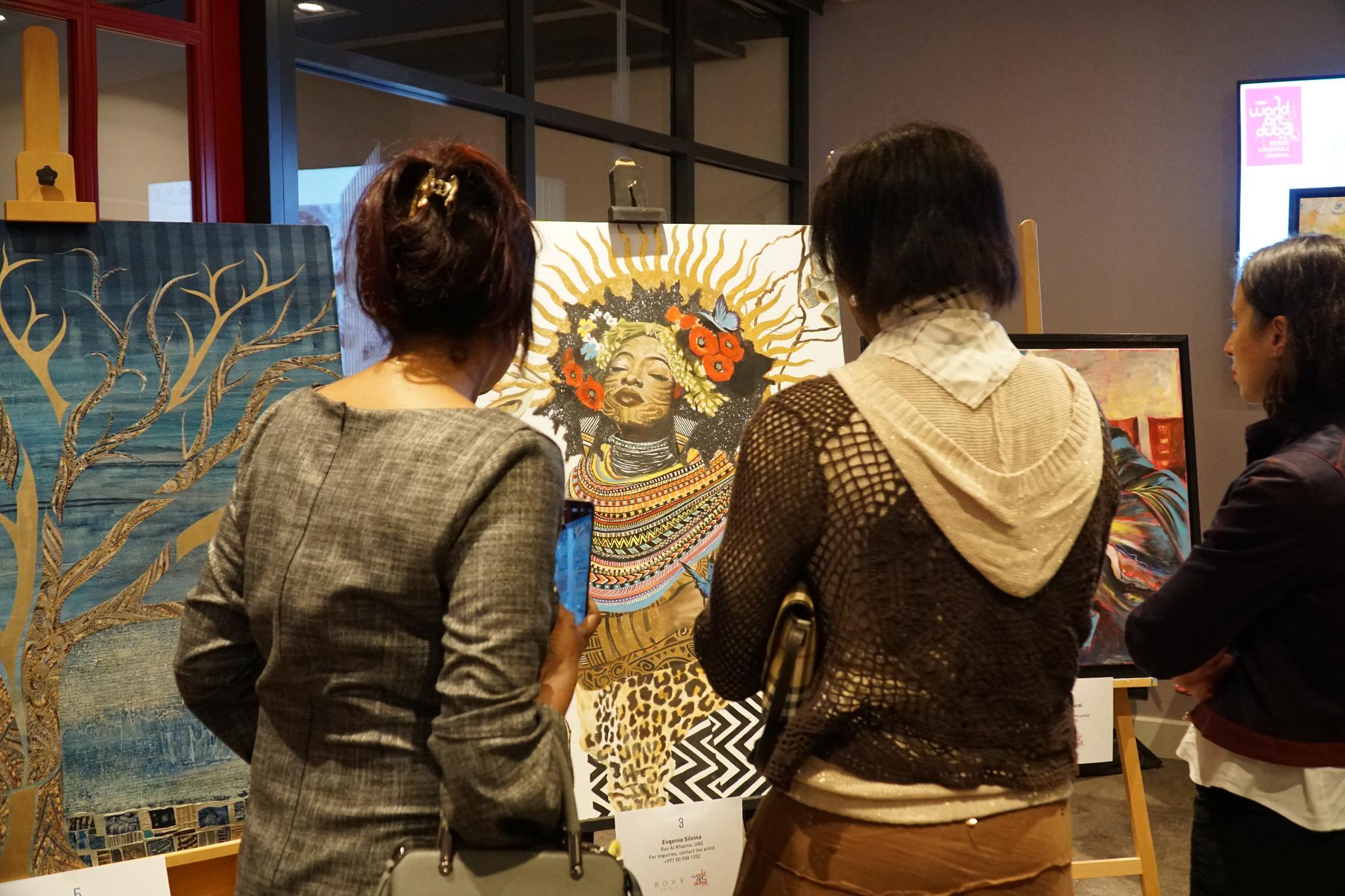 Nation-wide competition to find the country's up-and-coming artists concludes after receiving more than 300 entries
World Art Dubai, the Middle East's leading affordable and accessible art fair, and Rove Hotels, the fair's official hotel partner, have revealed the winners of the inaugural World Art Dubai Emerging Artists Competition & Exhibition – a new feature at this year's event, which runs April 3-6 at Dubai World Trade Centre (DWTC).
Unveiled at a special pre-fair event at Rove Trade Centre, the proud winners from 300 entries: Ivana Okereke, Anisha Heble, Sarab Jokhadar, Andrew Scanlan, Geraldine Lenogue, Gomathi Sivasubrama, Mohammed Hussein, Ayman Alemam, Fatima Alkokhardi, and Evgenia Silvina, from across the UAE displayed amazing works of art and will now have the opportunity to win further accolades at World Art Dubai. One artist, selected by curators, will be offered free exhibition space at World Art Dubai 2020. The second artist, voted for by World Art Dubai visitors, will be awarded a Rover Hotels stay.
World Art Dubai 2019 has a line-up of more than 3,000 pieces ranging from $100 onwards. The exhibition will be highly-interactive with live painting sessions, expert talks and hands-on creative learning workshops with the region's most recognised artists.