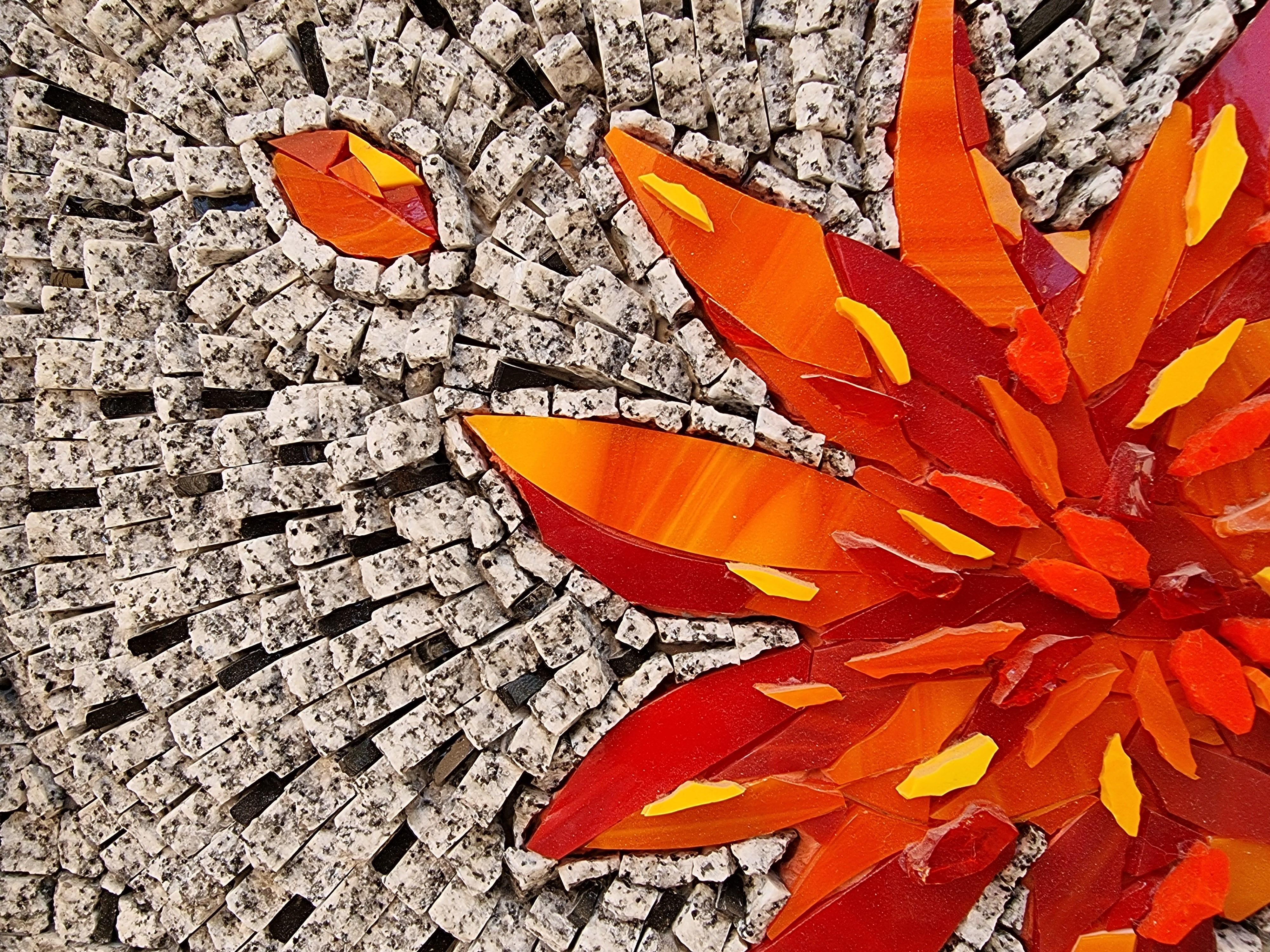 I am Ana Laserna, born and raised in Spain. After having spent many years in India, I now live in Dubai.
Since my childhood I have felt the mosaic art casts a spell over me, that great artistic legacy all the way from the Roman mosaics to the modernist Barcelona.
Creating mosaics, for me, is a meditative act, a dialogue with myself and the materials, guided by the interplay of light, color and texture. I am fascinated by the union of pieces and the discovery of their unknown potential as I break and place a tessera after tessera, till they bloom and blend, creating something new, together.
I started as a self-taught mosaicist in 1997 but later trained in Italy, learning the secrets of this ancient art form and its modern rebirth as fine art.
My work captures a fleeting moment, a feeling or a gaze, simple things that matter, with the promise of eternity in this digital era of dematerialised memories.
Products
Colourful landscape unfolds before me when I turn my gaze inward in deep meditation, leaving me a great feeling of peace and spiritual connection. A place to go.

"Wakes", inspired by Antonio Machado's words -an spanish poet-, talks about walking the path of life, with its ups and downs that shape us as we adapt to them and we keep on going. Every line of diffe ...