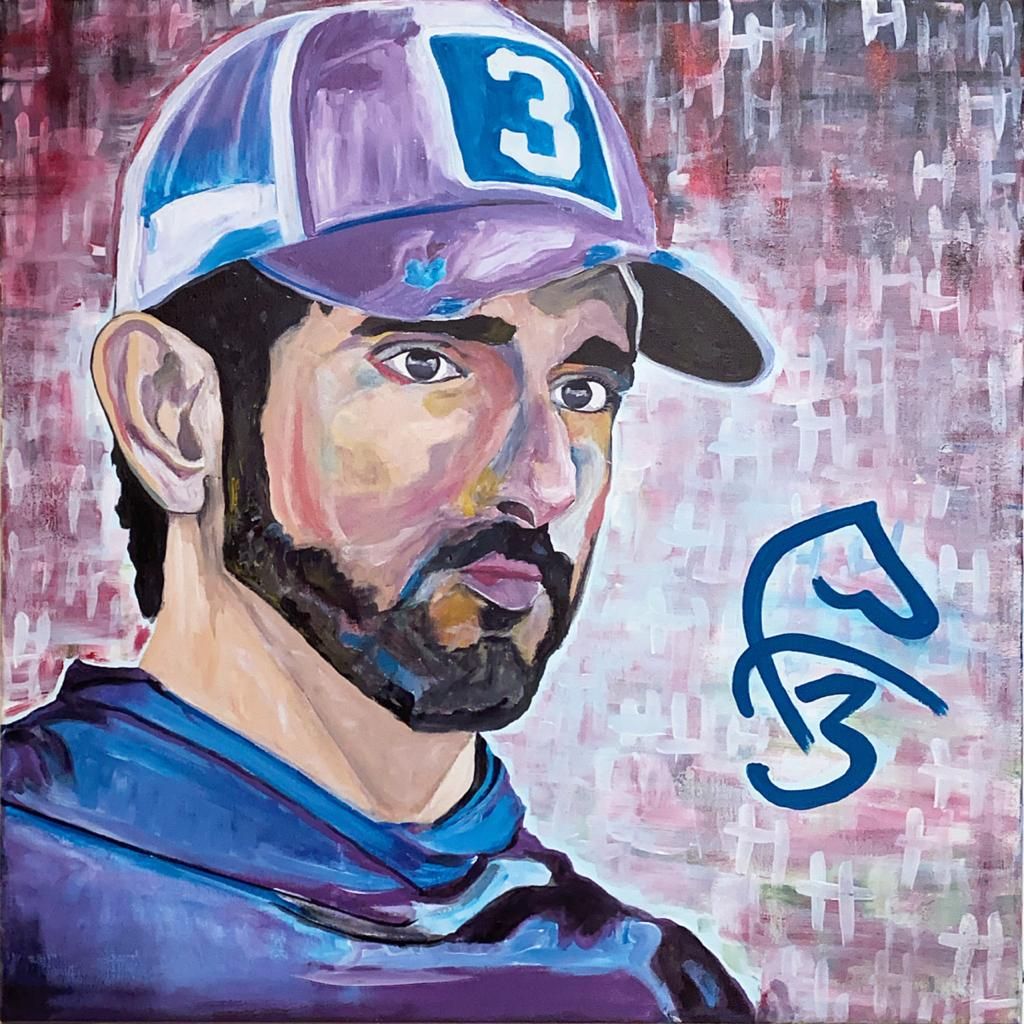 Ankita Gupta
@ankita.artlife
"Every painting has a story, and stories are meant to be told."
Expressing through art!
---
I am a self-taught artist, passionate about creativity and an ardent nature lover. My interest in painting pursued me all through, but I just didn't realize, making a choice in favour of career, my own business and many other- so called priorities.
It was when I considered a work break (for maternity & child care), realized that it has been decades abandoning my creative impulse. Very soon, days were for my daughter and nights for my paintings! It was not easy, but certainly very satisfying.
Today, I devote a lot of time into my love of painting. My main medium is acrylic/ oil on canvas, but I also enjoy sketching through charcoal/ colored pencils.
Nature has been my painting inspiration- Sunrise, sunsets, changing sky, trees, people and everything else around us. In any of its performances or forms – it is just perfect! It helps me dive within. As I go closer, I know myself more.
For my paintings, I choose all types of subjects; contemporary, historical, mythological, or just the expression.
Painting helps me express my love for the creator and this blessed life. It brings freedom of thoughts, actions and hence is reflected in each of my brush stroke. I love to use vibrant and creative colors in my paintings and hence the style may be considered as a mix of realism and expressionism.
If I were to tell people what I have learnt in my life, it would be – to listen to your inner voice, always! No one can trust you more than you.
I am married to Nishant Mittal and we are happy parents of our daughter- Aadhya.
Products
Humble Nature is the best teacher. I was told from elders and superiors that one must learn from tree "to be humble". As it bears more fruits- it bends. So should you- More you know/have, more humble ...

Woods Woods have always so much to tell, so much to understand and so much to learn from. The painting takes you to basics; something core to our existence- air to breathe and the peace to live with.

The painting represents bravery, love, dedication and sacrifice of a disciple/ devotee. It also represents the true sense of being strong; the strength that is used to stop "wrong doing" and not for " ...

"Silhouette" is about freedom- Freedom from all boundaries. It is about the tribe that lives on go. They love and enjoy what they have; without being worried about what they had or what they might hav ...

The painting is to showcase the love and trust in the leadership of the country. The selection of the picture, colors and the style for the painting is to touch the soul of the country- the center of ...