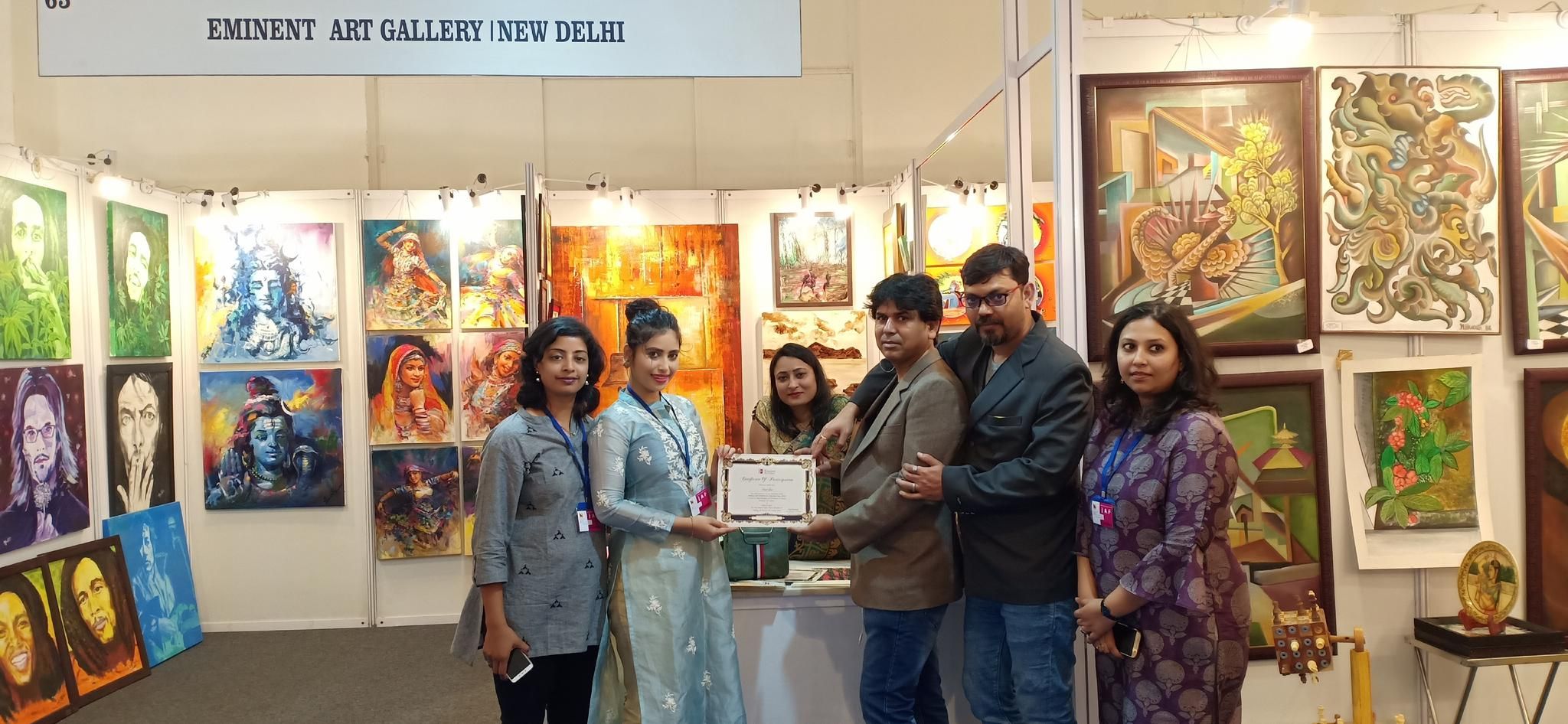 Founded in New Delhi in 2007 and later revived in Mumbai by Abid Husain , Eminent Art Gallery showcases a variety of contemporary art forms, with a special focus on conceptual art, installations, Pop Art, and photography. The aesthetically-designed Academy preserve the old age art creations innating the part of Indian culture as well as representing and regularly showcasing the artwork of Indian artists at international level.
Eminent Art Gallery exhibit more than 140 shows in India, Nepal and Dubai. Along with the participation in many art fairs, we are enhancing our commitment to promote the awareness of modern Indian art, by providing the personalized and professional art advisory service for buying works.
The Gallery encourage critical discourse and progressive experiments through various project and exhibitions with international artists to endorse cross culture communication.
One of the most active gallery, Eminent, is home to a burgeoning contemporary and experimental art forms that continue to support and promote new emerging talents.
Mr. Abid Husain believes in concept of "Art of All' & focuses on stimulating new ideas and creativity to show the variety of most exhaustive collection that connects a common man with the roots of Art Galler
Address
D 45, Block D, Janki Puri,
D2, Anoop Nagar, Bindapur Road,
Uttam Nagar,
New Delhi
110059
India