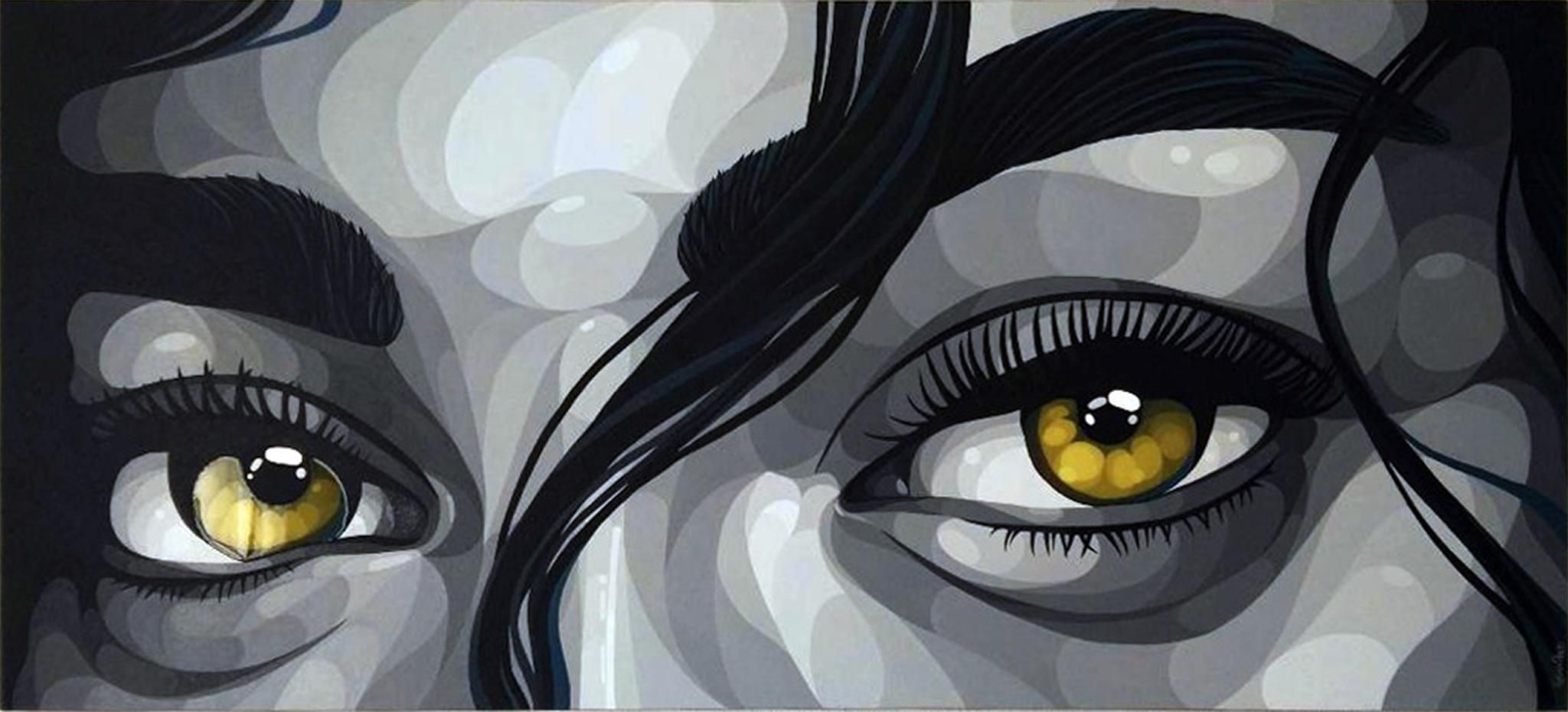 Born and raised in Mexico City. I've loved art since I can remember and it had helped me go through my darkest moments.
I believe art is love and the best way for me to express my emotions, you can know me for looking at my pieces, the combination of black and bright.
I became the youngest Mexican to be selected by the Société Nationale des Beaux-Arts, Paris, to show my art at the renowned Salon des Beaux-Arts at the Carrousel du Louvre. My pieces were shown in Brazil during The World Cup and other places like Miami, New York, museums in Mexico and now in Dubai.
As an emerging artist, I had to paint different subjects with my personal style always just to establish my career but I've always loved painting eyes, especially women's eyes. They are true gems and the window to our soul.
I'm a firm believer of gender equality, I've used my art to talk about it, I wouldn't be here without my mother's strength so, that's also why I paint women's eyes, they are powerful and I could spend my entire life painting their eyes.