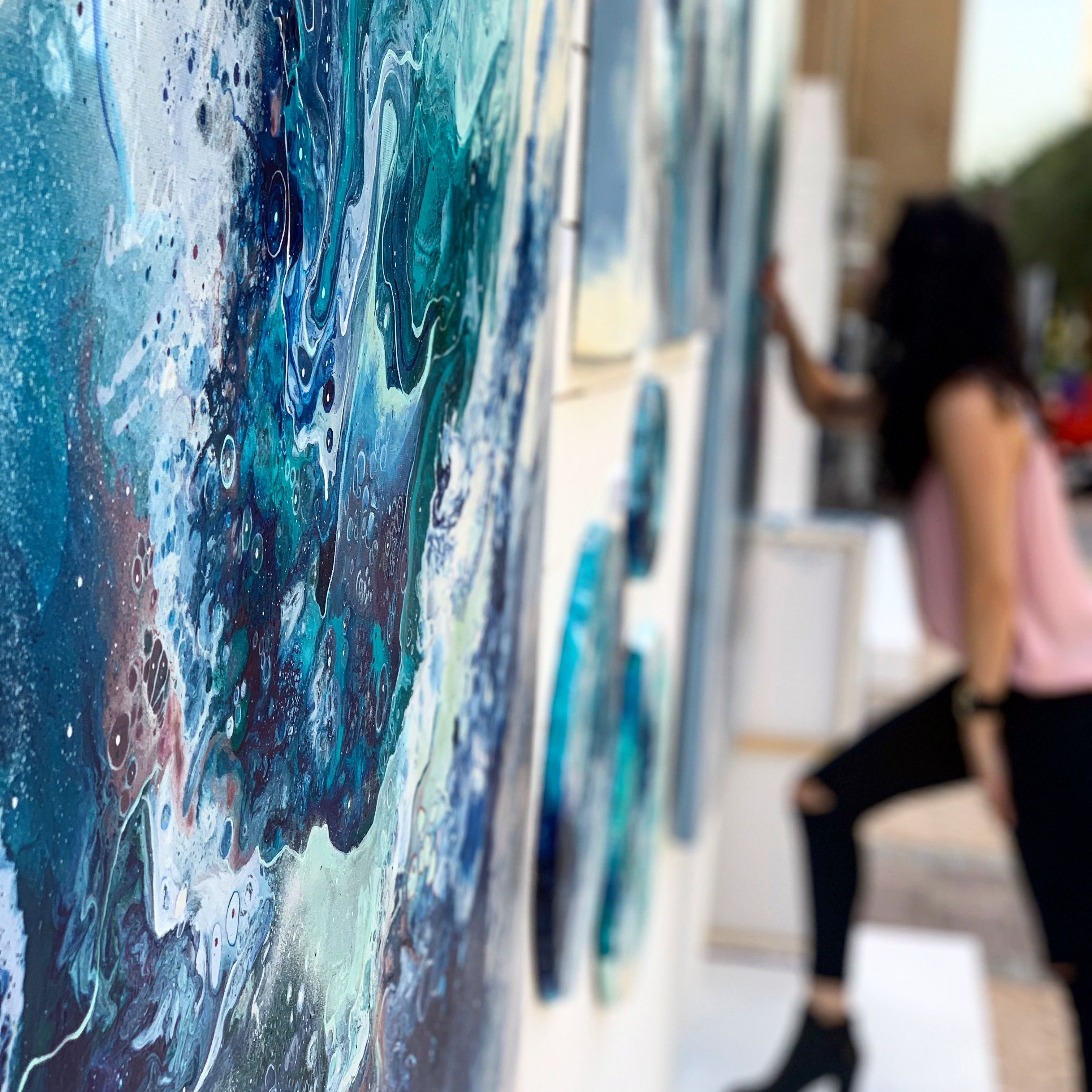 Mireille Salti is an abstract expressionist artist whose work is an evolution of the innovative pouring art technique. She has cultivated a unique process that controls chemical reactions between mediums, then combines the random flow of liquid with intentional brushstrokes. The outcome is an individual piece vibrant with color combinations, movement, and the signature marks of her work.
She finds her inspiration in the patterns and randomness of nature, and personal moments of awe and wonder. The emotional response triggered when the viewer makes a connection with her piece is the drive for Mireille's work.
Mireille Salti holds a BA in Interior Architecture from the Lebanese American University in Beirut, Lebanon. After 7 years in the Design world working as an Interior Architect while painting part time, she decided to use her knowledge and sense of design redirecting her efforts fully to the fine arts. She has since made a name for herself as a pioneer of fluid art in the UAE and has had her work featured in galleries, luxury furniture stores, and renown publications.