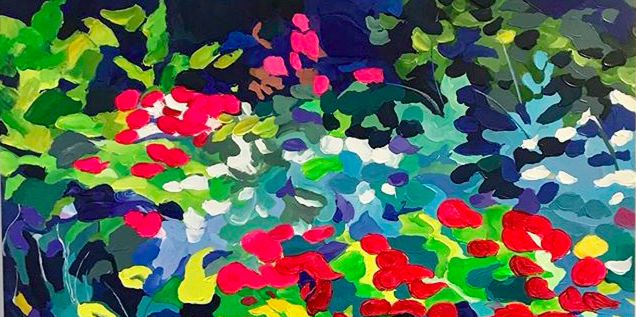 As a self-taught artist, Nada has been enchanted by art since childhood but she effectively started to focus on art since 2017. Living in Dubai, Nada indulges in creating something new every time she uses the brush. Inspired by nature, Nada uses oil and acrylic paint focusing mainly on nature elements. This reflects her interest in sharing creations with others in its most organic form, and showing her creativity.
Nada had a solo exhibition in 2018 and has been on TV programs and newspapers to raise the awareness of art in UAE. She firmly believes in sharing joy, happiness, and positivity with others specially those who are in need. For this, she supports several exhibitions for children with special needs and donates artwork to their centers to encourage artistic fundamentals in young children.
Nada has participated in several key exhibitions and events since 2017. Some of these events are: World Art Dubai, West Elm, Carousel Du Louvre at the Louvre Museum in Paris, Kunooz Art Exhibition in London, Flyer Art Gallery as well as Atelier Montez in Rome, and Townly Gallery in New York. Furthermore, she is a member of several galleries in Dubai and collaborates with other local and international galleries. Nada had her second solo exhibition under the name "Nagham" on 23 January 2021.