Beyond the Dream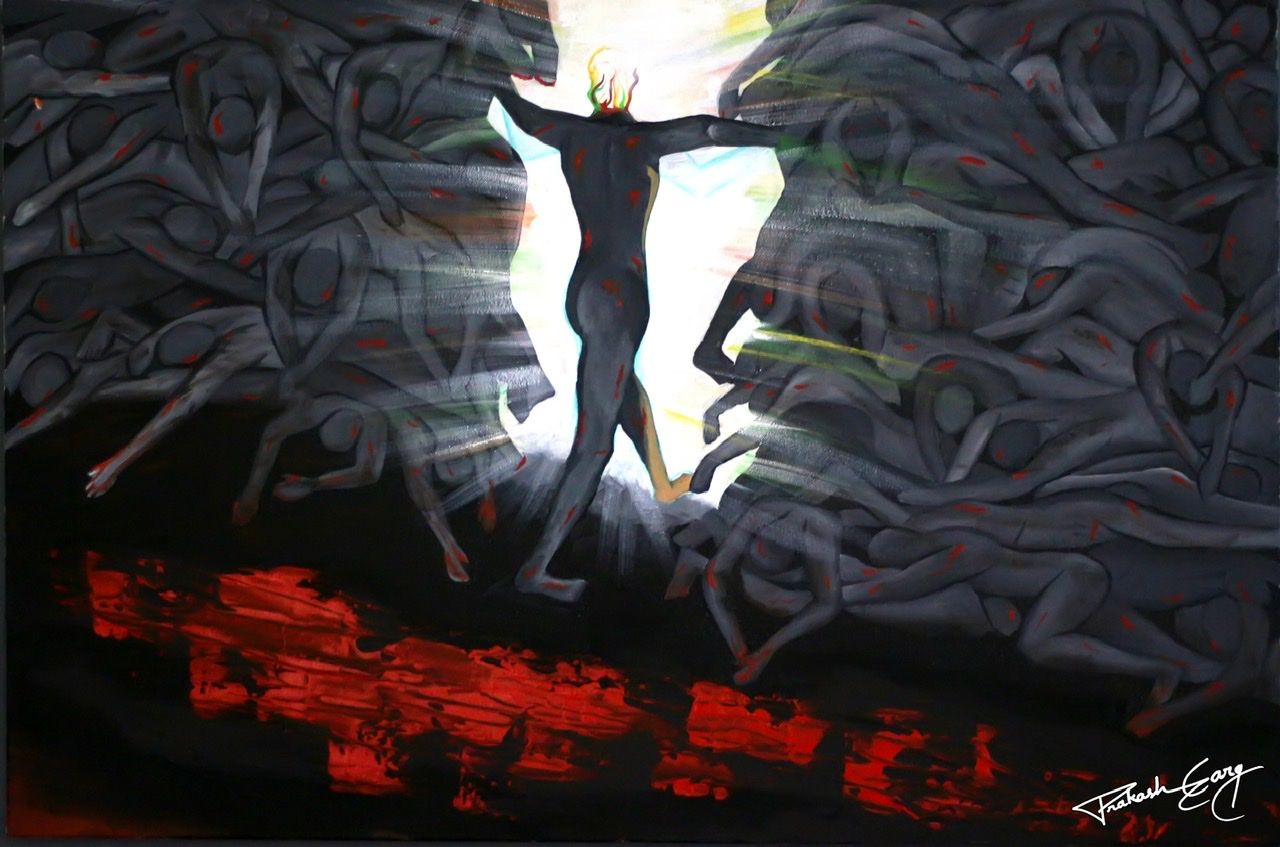 Beyond the dream it can be a good reality or bad reality. I can't see the results because that is the face when I create myself. A new me, the person who is uncommon , uncommon from the people who are dead, dead with their night dreams and they did nothing to achieve it. All those people have made of all of their thoughts, rules, and believes. I see that wall is completely colors but I want to step out of that wall and share my dream which is coming to reality. I have given a lot of scars to this wall of dead rules and even this colorless wall has given me a lot of scars, But out of this wall I see light of reality, very bright, very colorful and with that light and color I am creating a new me. I can't say it's easy, it is really full of pain. I'm struggling a lot and I know once I will cross the wall, there are millions who will do it more easily because I am opening a door for all of them.
This painting one NBH international youth creativity or 2016 in Bahrain.
First prize among 5576 artist from 111 different countries.
Dimensions: 36"x24"
Price: $ 15000