Essence of Leaves-3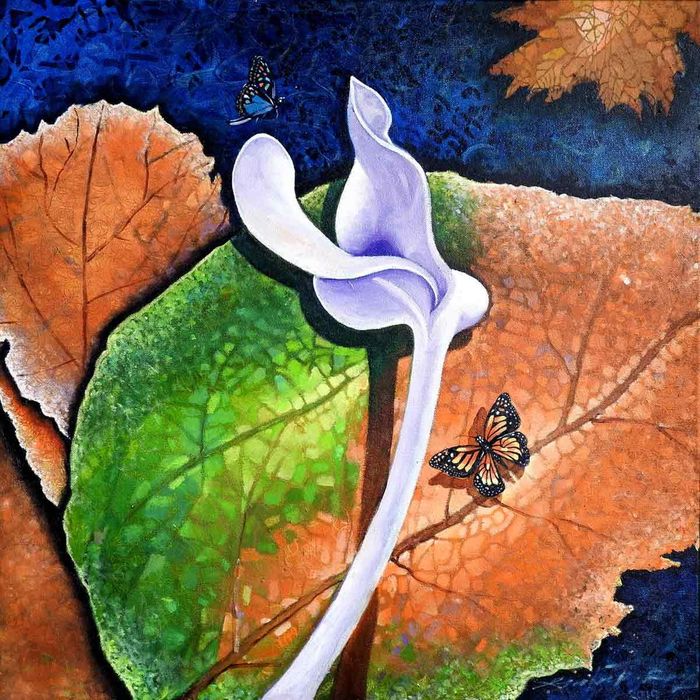 I believe that my communication through art should be easily understood. As a result there is purity of line and a lyrical use of colour and imagery. Ability to make my paintings glow with light is one of the rarest skills in art. My themes revolve around leaves as a reflection of nature. The leaves as the source of life for plants.
I seize their gentleness as an evening breeze, their anger as a summer storm, their beauty as moonlight on water.
My childhood fascination with the lotus has been nurtured for years. My research into the flower, its habitat, its relationship to the birds and insect that pollinate it.
It's origins and the varieties that exist all over the world have occupied many years.
We all know that the lotus shuns the night.
It closes its petals at night and opens it in the morning to greet us. But I know it provides a heaven for a species of beetles which shelters within the flower during the night.
Art Style:
Figurative

Conceptual art

Oil painting
Dimensions: 24 x 24 inch
Colour:
Blue

Brown

Green

Orange

White
Price: USD 3555