Freedom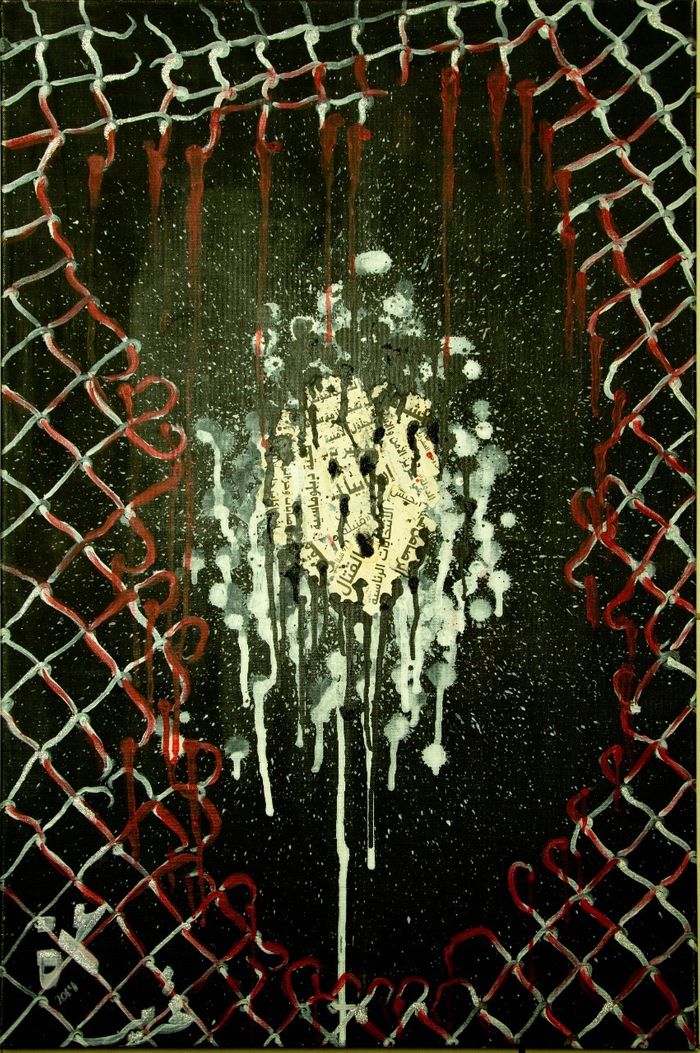 There is a different type of battle behind the politics there are people being held and trapped at the bubble of the politics. Where they lost their rights.
In the middle of the painting the politics headlines and the red color represent the resistance of the trapped peoples.
The ink of the headlines color came out from this paper as the news papers always filled with politics.
The painting frees us from the politics think and take us to the freedom where we live in peace.
Dimensions: 50cm*80cm
Price: 20,000AED