Laughing Boy or Old Man?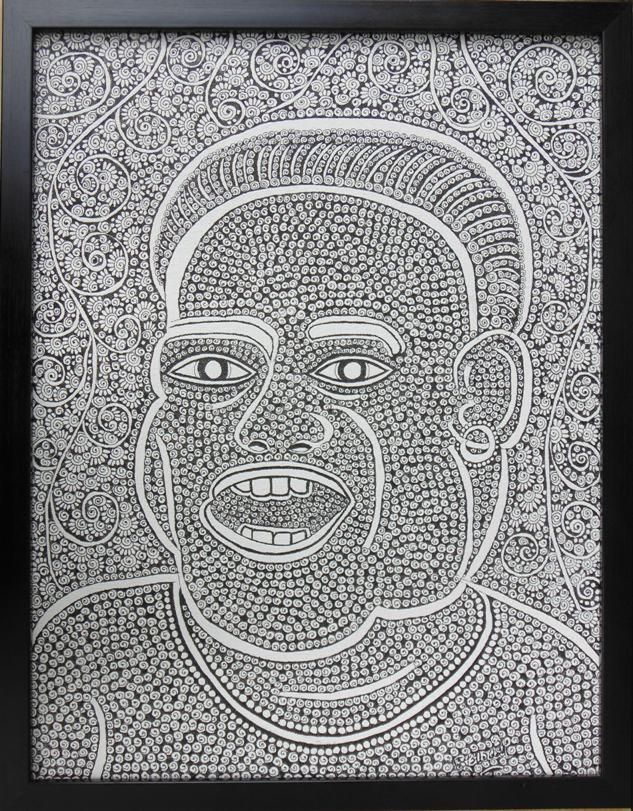 Laughter is considered as the best medicine. There is no age bar or caste / creed / religion or regional boundaries for laughing, be it a young or old; man or woman, rich or poor. Some people laugh louder while some just give a smile.
On this background, I have drawn laughing boy in my own style. I used black ink pen on canvas. While drawing I played with the lines and explored the space. As a result this artwork was born.
If you see the drawing, it could be a small Indian boy, from another angle it is a black boy (of african origin) laughing and showing his teeth. If you see it further, one could see an old bald man with white eyebrows laughing. After all it's the viewer's perception that matters.
Dimensions: 19 x 15 Inches
Price: US$ 1,000 - 5,000