M56 Cluster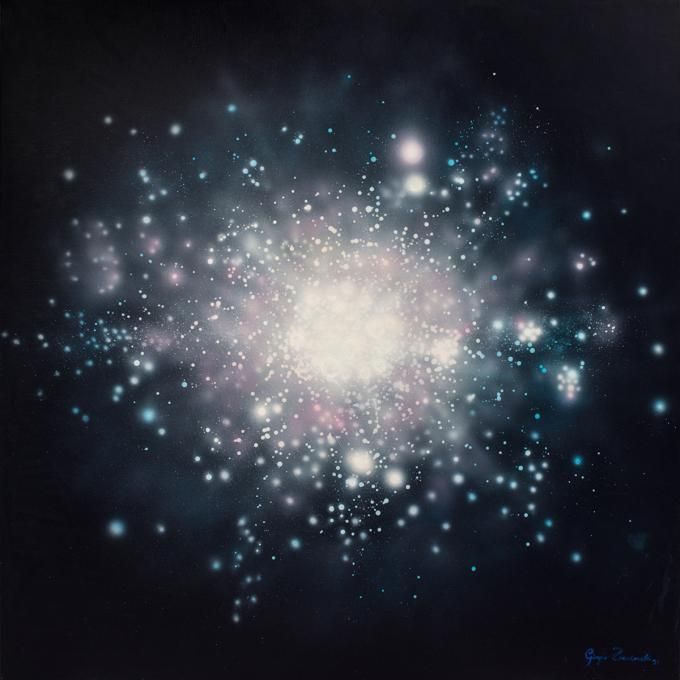 Globular clusters are the oldest associations of stars: this is also why there is little free hydrogen, to give birth to young stars.
Many of them orbit our Milky Way in the outer halo.
These spheres of stars are the first star groups of our universe.
Despite their antiquity, the most recent telescopic observations record a greater star formation activity than could have been measured many years ago.
The work represents one of the most beautiful celestial bodies in this category.
Precisely this image is the result of an exciting personal observation, using a large telescope.
The particular technique of the needle dropper was used here for the first time, together with a brush and an airbrush, with subsequent layers in transparency, to obtain effects that make the painting luminous.
M56 is located in the constellation of Lyra, at a distance of 33,000 light years.
Dimensions: cm. 100x100
Price: euro 15.000