Prayer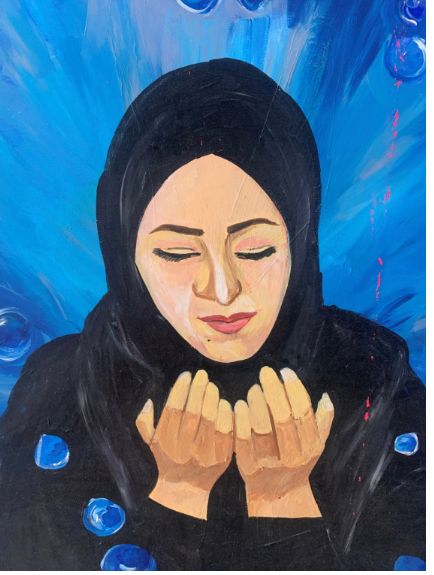 "Art enables me to find myself, Art is my life"
Kawkab is a very talented and amazing artist, who has hearing differences. She communicates with sign language. She can read and write in Arabic. She understands English very well.She loves painting big Canvas. She is good at sketching and portrait painting.
Her favorite medium is acrylic and oil paint. Sometimes she
prefers to use watercolor pencils and acrylic inks. She is master
almost all the art mediums. She painted more than 400 canvases.
Her paintings are sold out like hotcakes. She won Shaikha Latifa
Awards in the year 2009.
Recently she started painting on Bags. She contributed her Art
work for BioDerma Calendar 2020.