Spectacular Royalty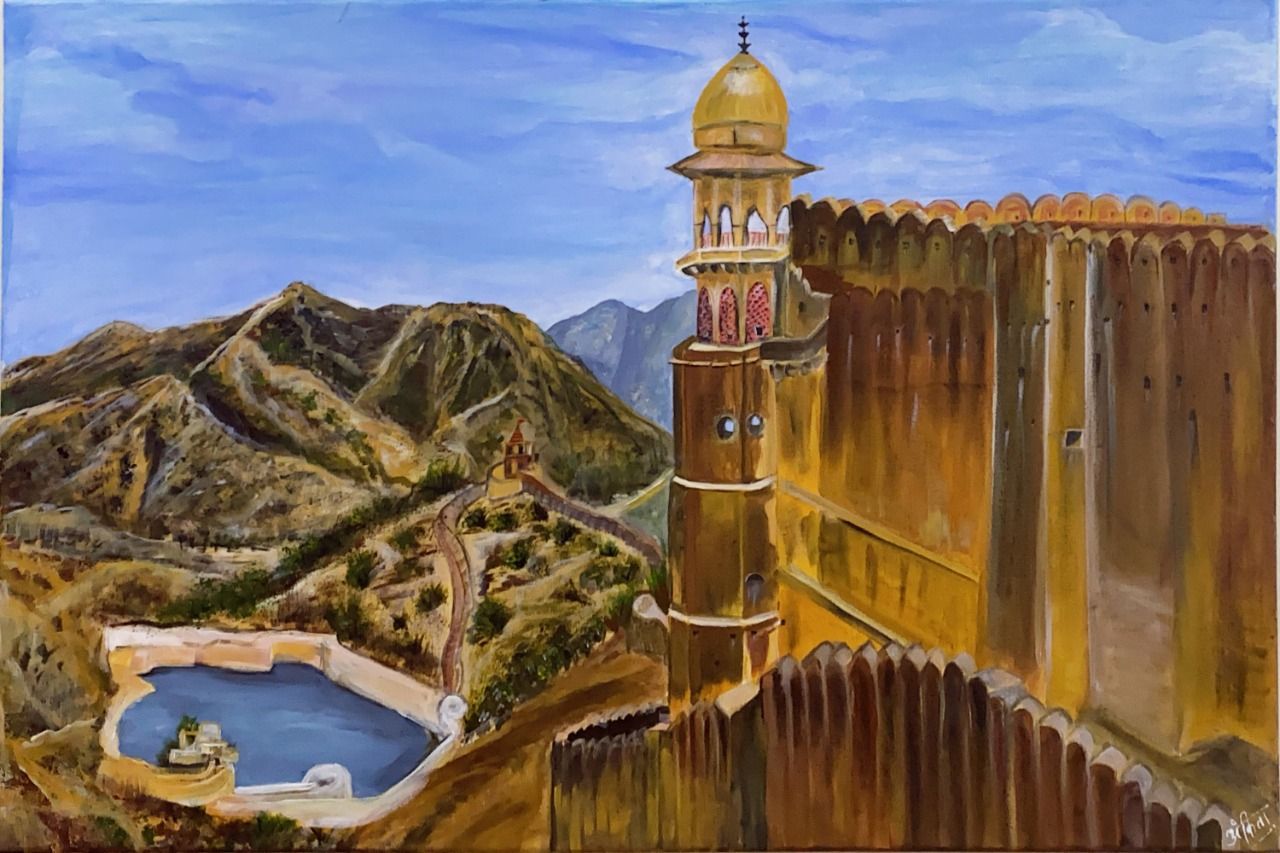 "Spectacular Royalty" is inspired by Jaigarh Fort in Jaipur, Rajasthan, India. Also known as "The victory fort"; its walls were built to protect the Palace and stands till date showcasing its strength and fabulous artwork.
Painting not only highlights ancestral strength and glorious culture but also depicts human inclination towards art and design from time immemorial.
Rajasthan, India is the home town of the artist and hence its beauty has always inspired her. During the COVID pandemic, the artist decided to take up this work while going through the photographs that she herself had taken on her last visit. This particular artwork is very close to her for the same reason.
This realistic fine art painting was shaped using quality acrylic colours and different size of brushes. The art piece would look very rich and royal at the main lobby or in the drawing room. Buyer may decide to have the painting framed with his/her choice of color and design.
Art Style:
Contemporary

Conceptual art

Expressionism

Acrylic painting
Dimensions: 90 By 60 cm
Price: AED 2950