Starbust Split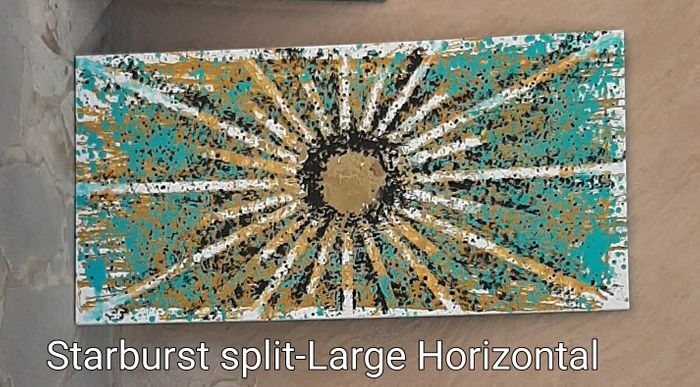 The Artist's name is Sharan Anil, he is 30 years old, a Person of Determination having Muscular dystrophy, using an electric wheelchair.
Due to the physical limitations , he could not paint on larger canvases . In 2016, he was introduced to using Remote control cars, a very unique style of painting by Alan, art teacher at Mawaheb.
From this, a whole series of experiments came about, a lot of splashing/pouring/dropping/dripping and more to see what would work the best depending on the strength he could apply.
Dimensions: 45cm x 100cm
Price: 300 USD