Swept Away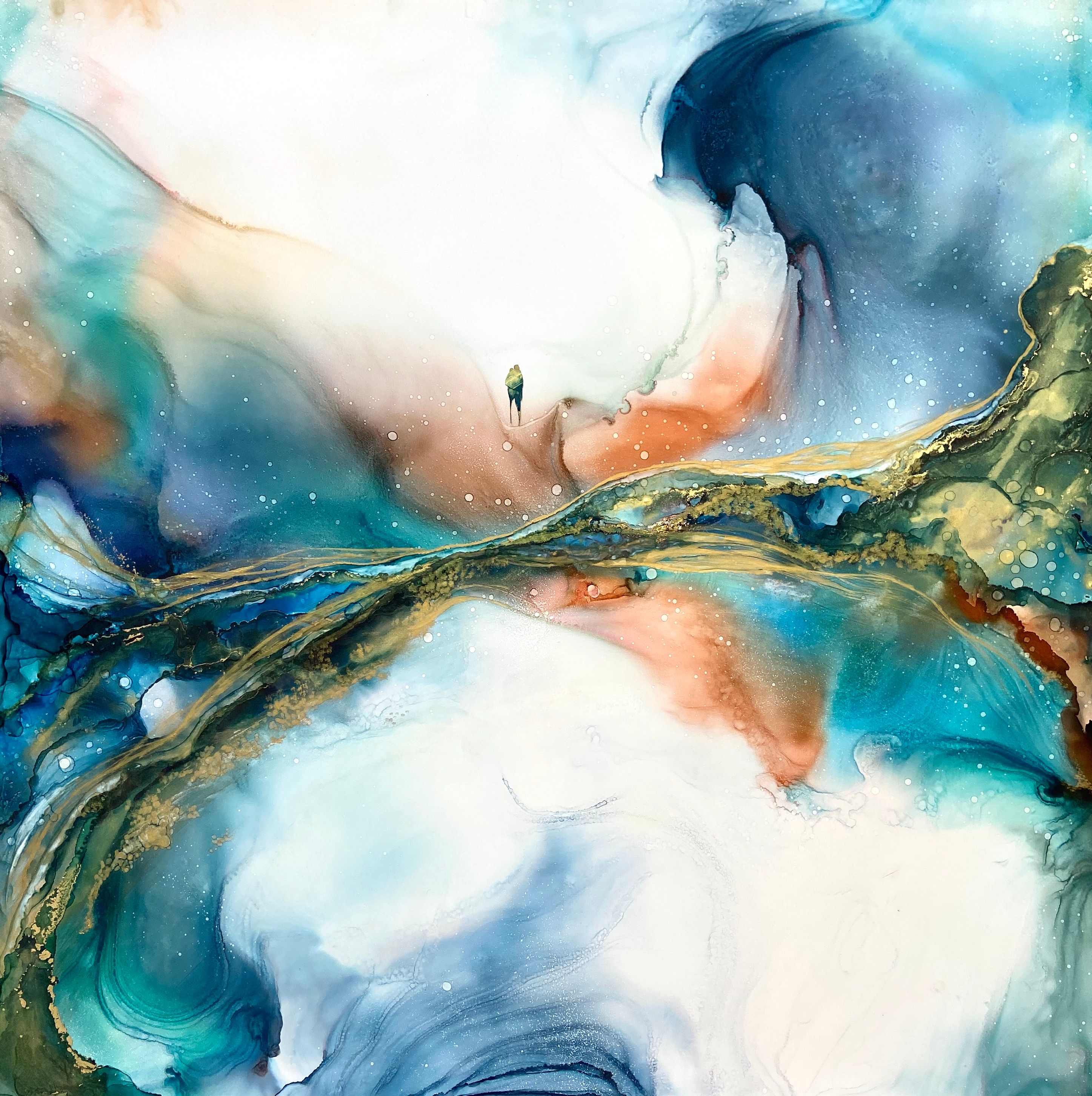 This artwork represents the theme of fairytales . Viewers can relate to their own love-story just by looking at it or can dream about weaving a new story .
Having lived in several countries, I use travelling as a great opportunity to explore the natural beauty of the place and delve into the cultural influences and origins of the art produced in those various communities, cities and countries. During recent times when there are travel restrictions going on , I am trying to get my inspirations from my photography and various philosophies which focus on nature, love, community development and personal development through self-discipline and responsibility.
I like experimenting with several techniques and mediums but Alcohol-Ink is my favorite to play with and I am passionate about its unpredictable and vibrant nature. The process behind my colorful ink paintings is very therapeutic which blends meditation with my artistic ideas and helps to focus on my perceptions, imagination, and feelings to create something that explores & expresses my inner world as well as my surroundings.
I always loved listening and reading to fairy tales from my early childhood and used to draw and dream about it. For me stories are more than words. They live inside us. They make us who we are. And as long as someone believes that, there will always be Magic and there will always be Fairytales. This painting represents one such fairytale with its vibrant color combination & forms and is very close to my heart and I hope will also appeal to my viewers."
Art Style:
Contemporary

Conceptual art

Modernism

Impressionism

Abstract

Fluid painting
Dimensions: 120/120 cm
Price: 5000 AED