Thanks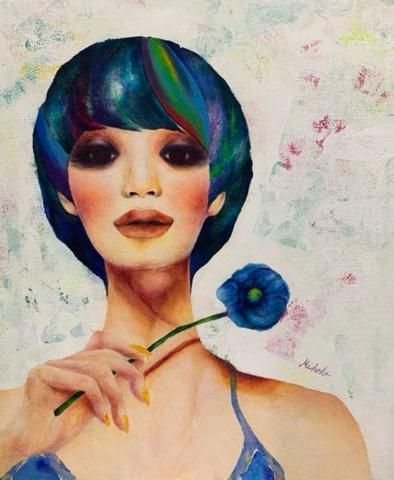 We try to approach the answer
---
I paint variety of pictures with colored pencils, with pastel, in acrylic paint, in water colors, in oil, and so on.
The theme of drawing is animals, and the depth of the emotion females.
I'm active in personal exhibitions, special exhibitions, Live events, portrait, workshop.
And I develop and sell original goods. I am trying to make works that remain in your hearts.
【Exhibition】
2019 Salon de I'art japonais — Les Coureurs du japon
2019 Korea・Japan Exchange Exhibition
2019 Korea・Japan Contemporary art Exchange Exhibition
2017 Mihoko Fujino solo exhibition Nagoya, Japan
2017 ART FAIR IN LOUVRE PARIS Salon Art Shopping in Carrousel du Louvre Paris
2014 ART021 Shanghai Contemporary Art Fair
Website: http://www.miho-world.com
Art Style:
Oil painting

Acrylic painting

Mixed media
Dimensions: 53×45.5cm
Colour:
Blue

Orange

Peach

Pink

Purple

Red

White

Yellow
Price: AED5100 (USD1390)