The Water Life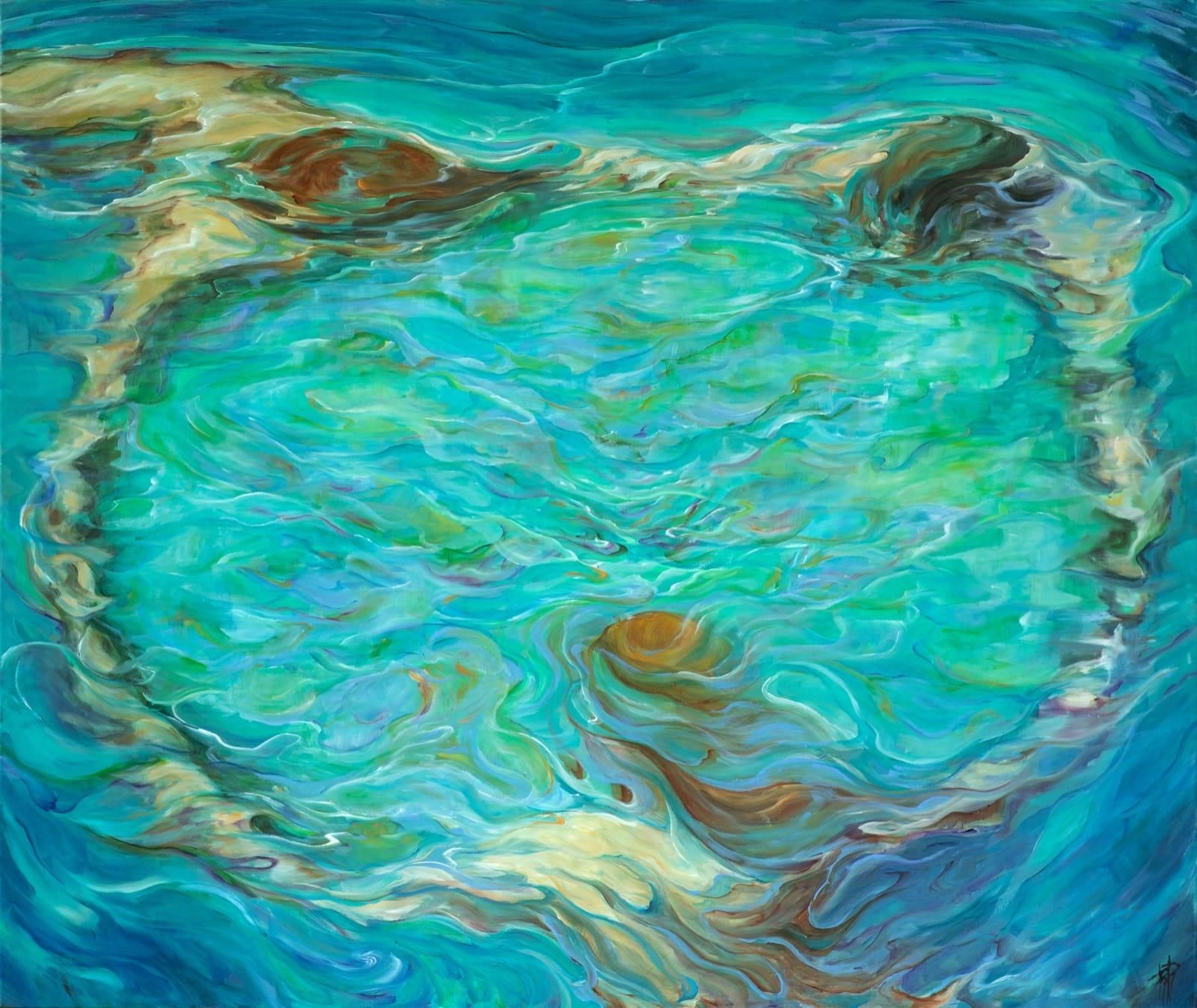 In this painting you can feel a particular sensibility for observing the reality and a very refined capacity to express the colours' details. The artist, like the French Impressionists, is capable to catch a whirlwind of sensations and to transform them in original shapes and in harmonious compositions. Rossella Rossi, after observing the reality, puts in her paintings symbols and metaphors linked to the relationship between human beings and nature. From the surface of water emerge, with a perfect equilibrium of the composition, bodies that blend with the water and its reflexes, suggesting/revealing the origin of life, the theme of encounter and of harmony. Her vast pictorial research is concerning not only the aesthetic representation of a subject carrying universal principles, but also the continuous experimentation of different techniques and supports. This artistic creation process in continuous evolution allows the artist to change staying true to the water dimension and its equilibrium with the human being , showing in her works an original capacity of introspection
In "The Water Life" artwork, according to the artist's poetics, water becomes a metaphore of the origin of life: In the beginning was water. The fluidity is itself a symbol to represent, emotion to express.
Matrix and origin of all things, inner rhythm of our existence and at last the main real wealth to preserve. Through fluid touches knowing all the nuances of ocean from the deep blue ones to the green turquoise of lagoons, water turns out to be the shape of everything. Colorful transparencies and reflections spread all over like multiple echoes allowing fusion between man and the seascape and giving life to the whole.
A challenge for the future: the safeguard of oceans, lakes and rivers all over the planet seem to suggest this painting trough the magic of its coloured energy and dynamism.
Dimensions: cm 100x120
Price: euro 10.000