All That Glitters Is Not Gold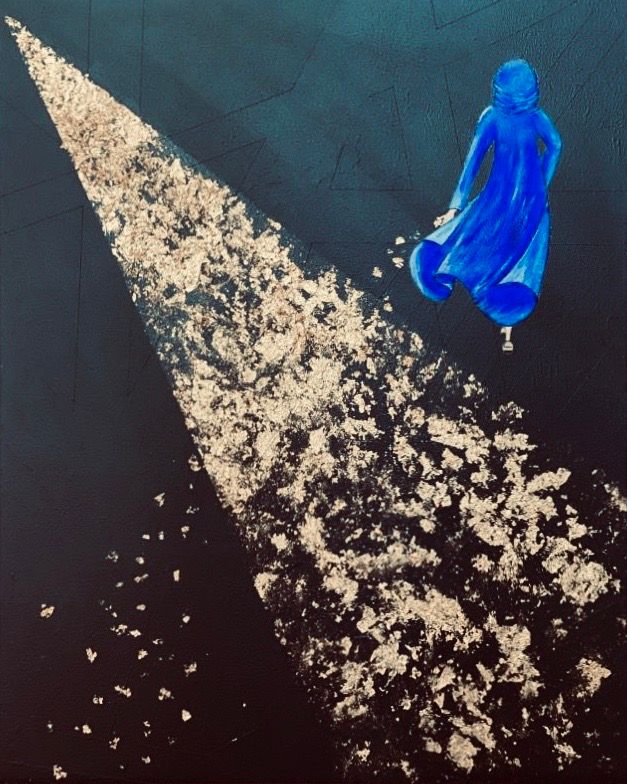 "All That Glitters Is Not Gold", acrylic on fiberboard, golden metal flakes, 40x50cm
I started the painting during the lockdown, and it is a representation of how I experienced the
economic situation in light of the pandemic.
Many people and businesses started to struggle, some of my friends and family lost their jobs or had to accept pay cuts. Hotels, bars, restaurants, cinemas and other attractions closed: the world seemed to have stopped, no gold, no glitter no high life anymore! We all had to leave the "gold" behind us, learn not to take anything for granted and to refocus on what really matters in life: good health and family.
For me, the lockdown period in Dubai was a very creative time, using global developments as my inspiration to create.
Keywords:
family
glitters
gold
life
lockdown
started