Hope floats in Parel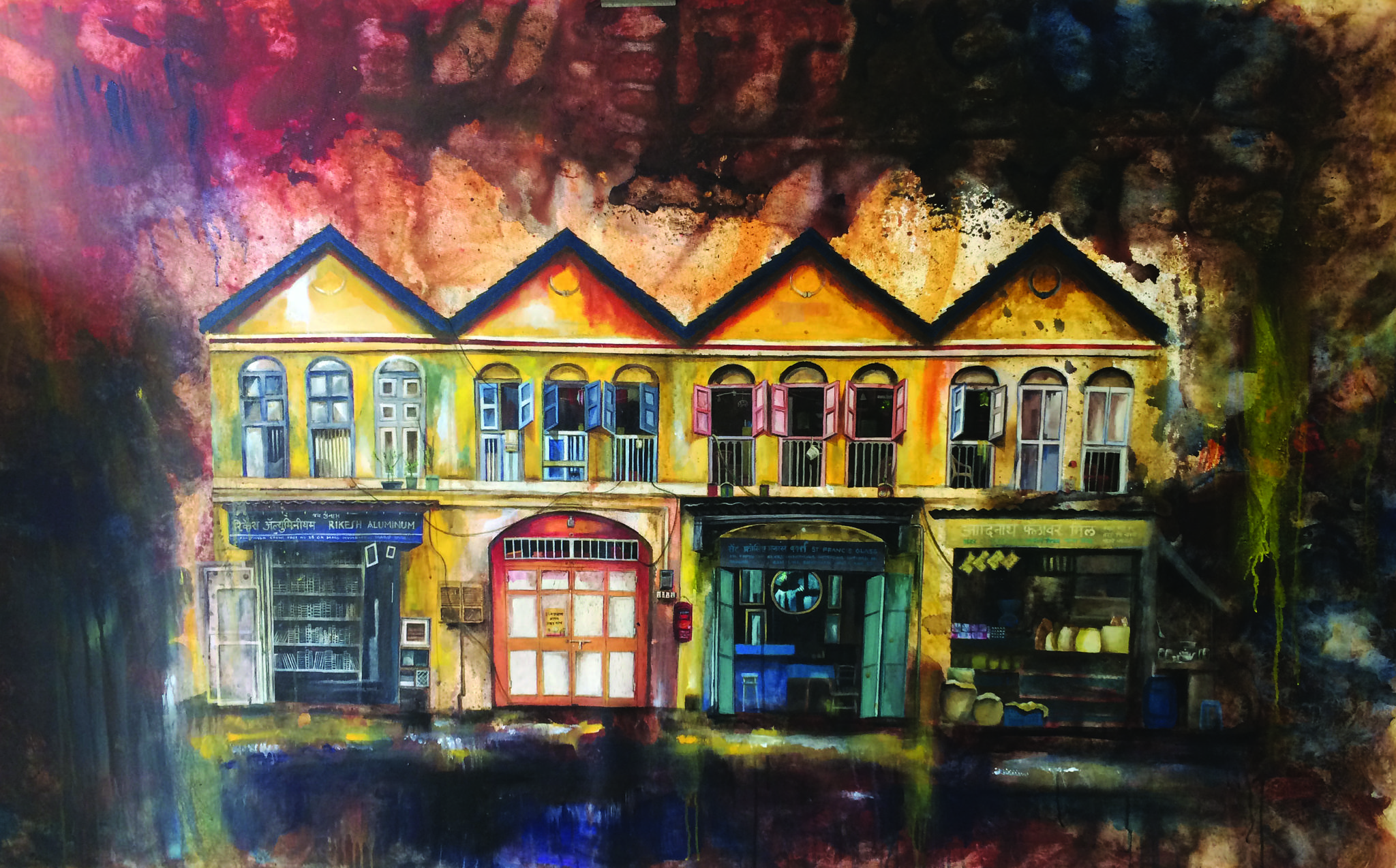 "Hope floats in Parel" painting of the old industrial mill area of Mumbai, called Parel. Bustling with old chawls, small shops and homes, it is made up mostly of people who came here in the 19th century to work in the mills of Bombay. As the mills shut down, they lost their jobs and some went back to their villages, some stayed behind. The ones who stayed back adapted to new professions, new businesses, opened up small shops.
They were among the most affected at the beginning of the pandemic. A lot of these people lost their jobs again, and this area was closed down - It stayed a containment zone for a long time. Since it comprises small businesses, the shutdown affected lots of families directly. But slowly things are limping back. Mumbai is trying to open up, people are learning to face the new world. Mena have created an atmospheric piece that tries to capture the hope of a new tomorrow amidst the gloom of dismal corona news that we see everyday. This area is known for the spirit and resilience of its people, and their will to survive any disaster. This piece is a tribute to the spirit of Parel.
Keywords:
affected
area
back
businesses
down
floats
hope
jobs
lost
mills
mumbai
new
old
parel
people
shops
small
spirit
stayed
up