The year MY whole World changed and the year, The whole World changed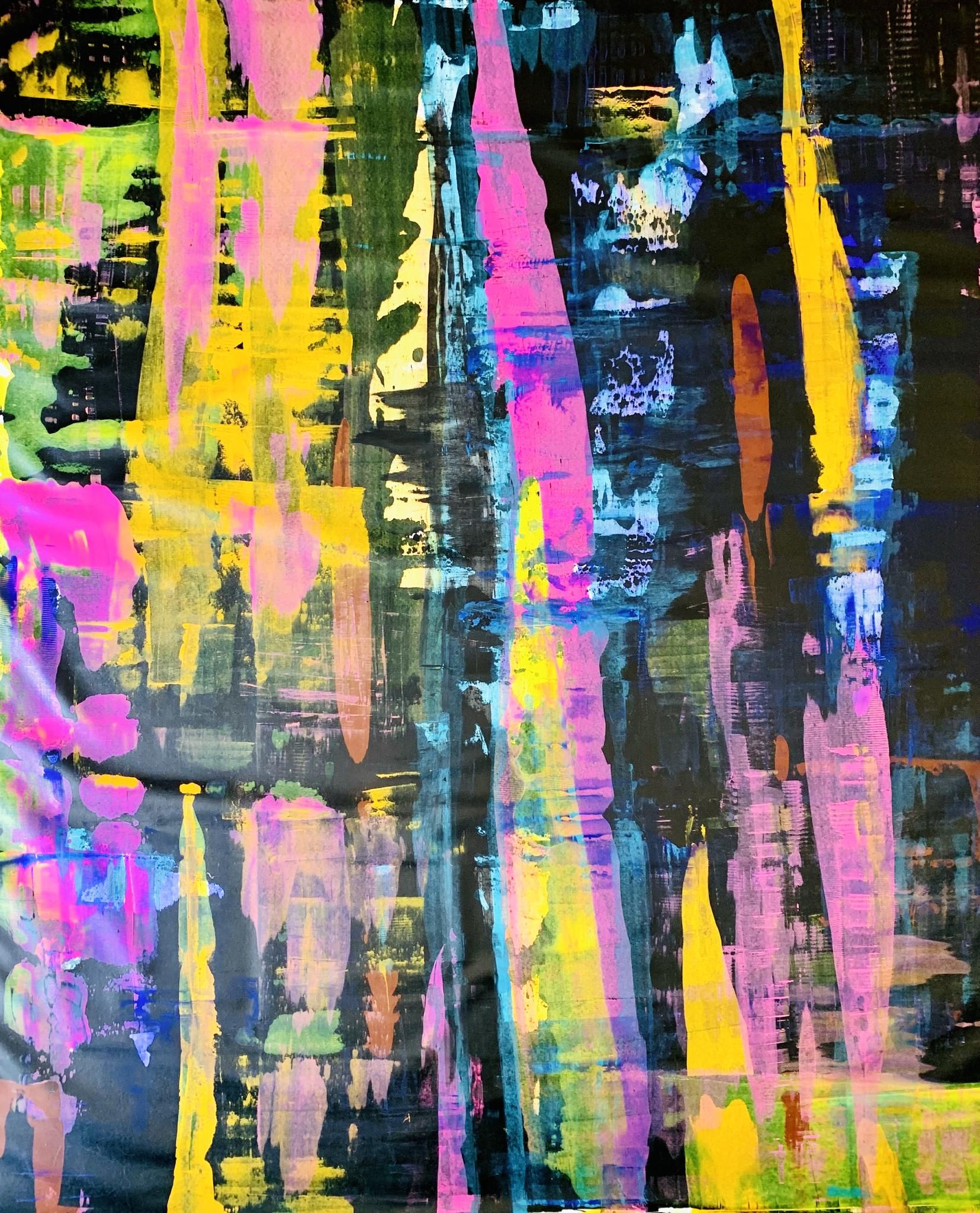 Alexandra captures her thoughts on how quickly everything we count on in life can change and become unrecognizably reordered.
In a year we have seen the breakdown of life beyond anything she could have imagined or predicted at a personal level. In the same time, the World has undergone unimaginable medical crisis which will impact life and daily routines for quite some time. The lasting impact still unknown.
The real message of this painting lies in the the significance of the word 'changed'. Alexandra chose this word with careful thought to the ability for change to be both destructive and constructive.
Through significant and often devastating events comes a unique opportunity that couldn't exist without near total breakdown of the normal systems and rituals which exist in human societies. This opportunity is a chance to react, respond and develop new, potentially far superior ways of living and the opportunity for us each to recognise the difference we all can make in creating a better World.
Essentially she want this painting to speak of HOPE that beyond all the unimaginable disruption and chaos there lies ahead the hope of something better than we could've ever imagined before.
Keywords:
alexandra
better
beyond
breakdown
change
changed
exist
hope
imagined
impact
lies
life
opportunity
painting
time
unimaginable
whole
word
world
year