FYND.ART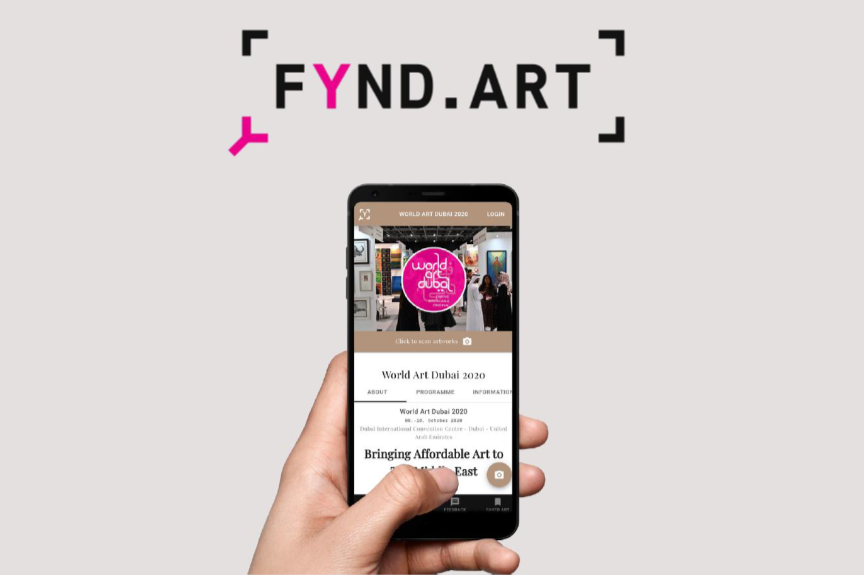 Enjoy a contactless art experience via their smartphone by scanning an art piece with your mobile phone to explore information about the artwork exhibited, artists and galleries.
World Art Dubai has again partnered with fynd.art, the first digital companion for Art Fairs, to offer visitors a contactless art experience during their visit. Without a download or registration, visitors will be able to scan exhibited artworks through the fynd.art web application and receive information about the artwork and exhibitor directly on their phone.
To use the web application during your visit at World Art Dubai, simply open the fynd.art website in your smartphone browser and scan exhibited artworks.