Why Exhibit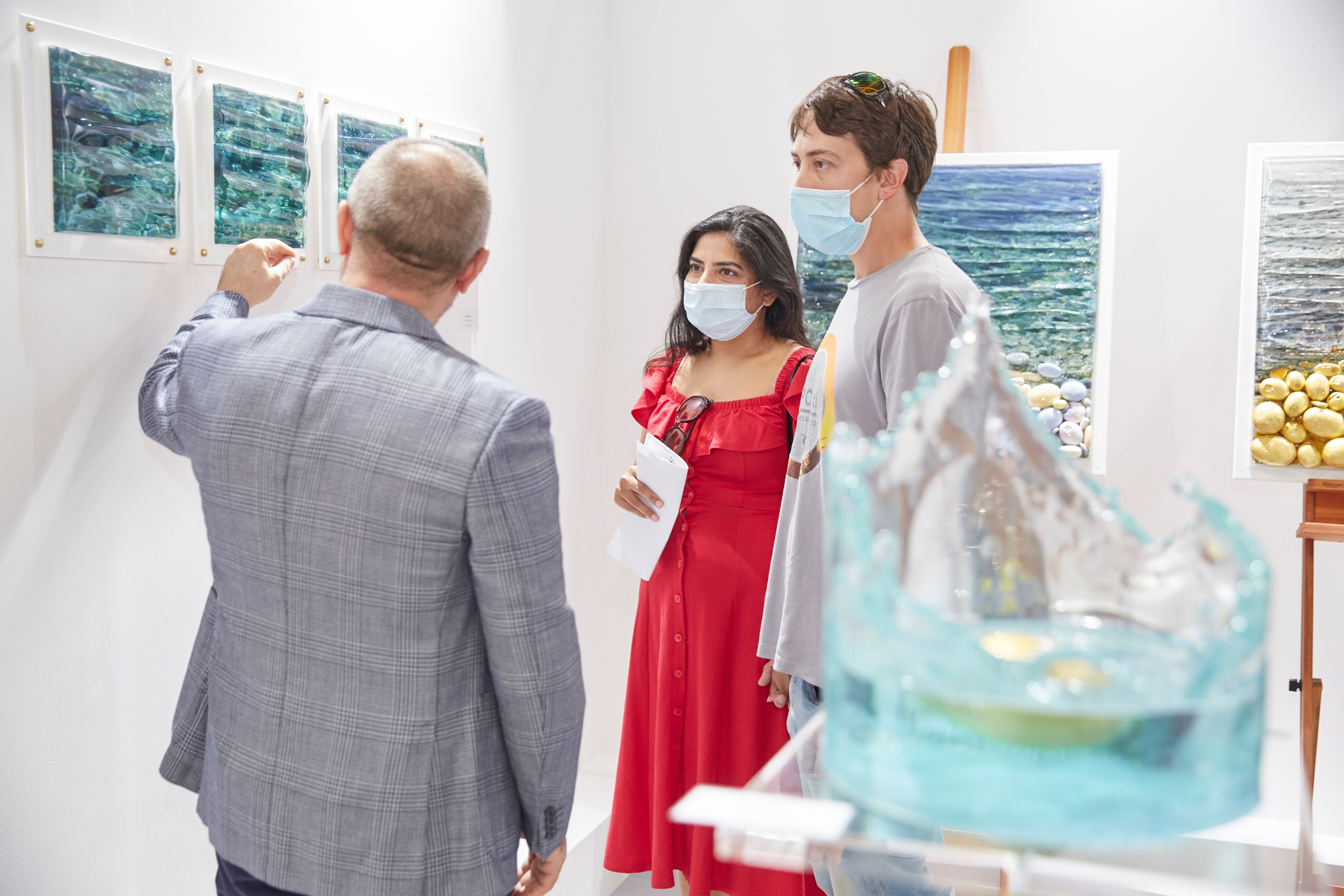 Bringing Affordable Art to The Middle East
A headline event of the Dubai Official Art Season, World Art Dubai is the largest affordable art retail event that brings art from all over the world, to the increasing demand in the Middle East from international and local galleries to established and emerging solo artists.
The seventh edition of World Art Dubai took place from 7-10 April 2021 with an extended global collection of contemporary paintings, prints, sculptures, photographs and mixed media ranging from $100 to $20,000.

Dubai's Thriving Art Scene
Dubai has earned a firm spot on the global art map due to its geographic location and the emergence of knowledgeable collectors with more sophisticated tastes
Enthusiastic government support in funding and initiatives to provide a conducive environment for local artists to create, for the community to engage and for a strong collectors' base to form
Home to global art institutions such as Christie's and Sotheby's, as well as many art galleries and art spaces for emerging artists, designers and creative innovators
Extensive arts calendar including art fairs like Art Dubai, SIKKA Art Fair and World Art Dubai
In Numbers
Dubai's art scene generated an impressive turnover at $4 million last year, placing Dubai among the top 20 leading art marketplaces for contemporary art worldwide*
150 exhibitors sold art more than AED 2,100,000 at the 2020 edition of World Art Dubai
Reach 10,000+ art enthusiasts from a wide background, ranging from first time art buyers to seasoned art collectors
Network with experts and visitors under one roof while enjoying planned activities and attend industry talks
Source: *Artprice.com
Check out everything that made World Art Dubai 2020 a success.
The reception of the curation of the show as well as the work has been incredible. We have had countless people interested and intrigued.

This is my first time exhibiting at World Art Dubai and I was very excited to do so, I think it is a very important platform as it creates an affordable art platform.

The variety and diversity, you see artists from different parts of the world. I have met many artists and got to know different art and culture. There is a variety of cultures.

It feels good. I have won awards at school, but not like this. It's been a good show; a good platform and a lot of people have been interested in my art. I have sold around 20 pieces at the show.

It is a big honour for me to get appreciated like this, it is just awesome. As a solo artist I have not received anything like this before. I wanted to come to experience this market and show my work here, and I have received a lot of appreciation and interest.

One of the best features of WAD is the location, it's very appealing because of that and the second is the audience's diversity, it's very multicultural which enriches our experience.

It's the first time I'm exhibiting here at WAD. For me, WAD is quite important especially because it's my first participation in the exhibition and I didn't have high expectations, but I have had a very successful show, so it's been really nice for exposure.

My favourite aspect of World Art Dubai is that people actually travel to see this. A couple who flew in from Singapore really like my piece Poseidon's Dream

It's important for artists to engage with the audience from time to time, which is why world art Dubai is a great platform to do that.

We've met a lot of people who are interested in our art, the people are incredible, they're awesome, and their culture is different and interesting.